Client Reviews for Michelle
The following client reviews were written by just some of my happy sellers and buyers. They have all been kind enough to give me permission to show you their correspondence. Their letters and kind words are very gratifying and it has been a pleasure to work with each one of them.
Townhouse Sale / Home Purchase, South Surrey
Michelle is the best, she went above and beyond for our family! She sold our old townhome quickly and secured the home we wanted within 24 hours. We even got the new home for under asking price! Michelle was available to answer questions and she provided excellent recommendations for a mortgage broker and house inspector.
We have our dream home now thanks to all of Michelle's hard work!
Shelly Clouse
Home Purchase, Ladner
We would highly recommend Michelle to anyone looking for a Real Estate Agent.
She went above and beyond to help us purchase our home. She was always available whenever we needed her (even in person)
Michelle was very professional and informative while helping us through the process, which can be very intimidating at times.
She was also great at providing us with contacts for home inspectors, mortgage financing, renovators/contractors, basically anything that we were looking for.
Michelle we thank you for your commitment & patience.
Donna & Steve Walthers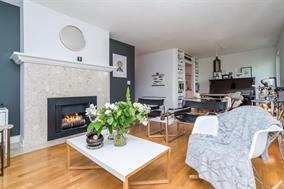 Condo Sale, Vancouver
I'm so happy that I chose to work with Michelle as my Relator! She was super friendly and very professional. I had a lot of apprehensions about selling my condo, but Michelle was patient with me, answered all my questions, and made the whole experience completely painless, and even a little fun.
She exceeded my wildest expectations of what I could sell my place for. I was amazed at how easy she made the whole selling experience.
Thank you so much Michelle.
Kate Gallagher-Hughes